Welcome to www.dtwatches.com
SOLD TO ANDREW OF HONG KONG via YAHOO HK, MAY 2013
ebay SELLER since 1999 with 100% positive feedback!
Join My FACEBOOK Page, direct discussion for buying of Pre-Owned Watches!
¡@
I am going to list more watches for sales, please join my newsletter to be kept informed of my new listing!! Click here to Subscribe My ebay Listing!!
Rolex Model No. 116520, Daytona (STOCK REF. NO 2111)
Serial M dated about Year 2008, with Paper, Rolex Box and manuals
ALL ORIGINAL and AUTHENTIC
WITH INSIDE PRINRTED CHARACTERS UNDER GLASS COVER
Fair condition with hairy signs. PLEASE CHECK PICTURES CAREFULLY
Original Rolex Daytona 78490 solid band, 11 links suit ABOUT 7.25 inches wrist
Please study carefully about the photo and description! I have tried my best to show everything about this watch by photo and writing.
¡@
¡@
¡@
¡@
¡@
¡@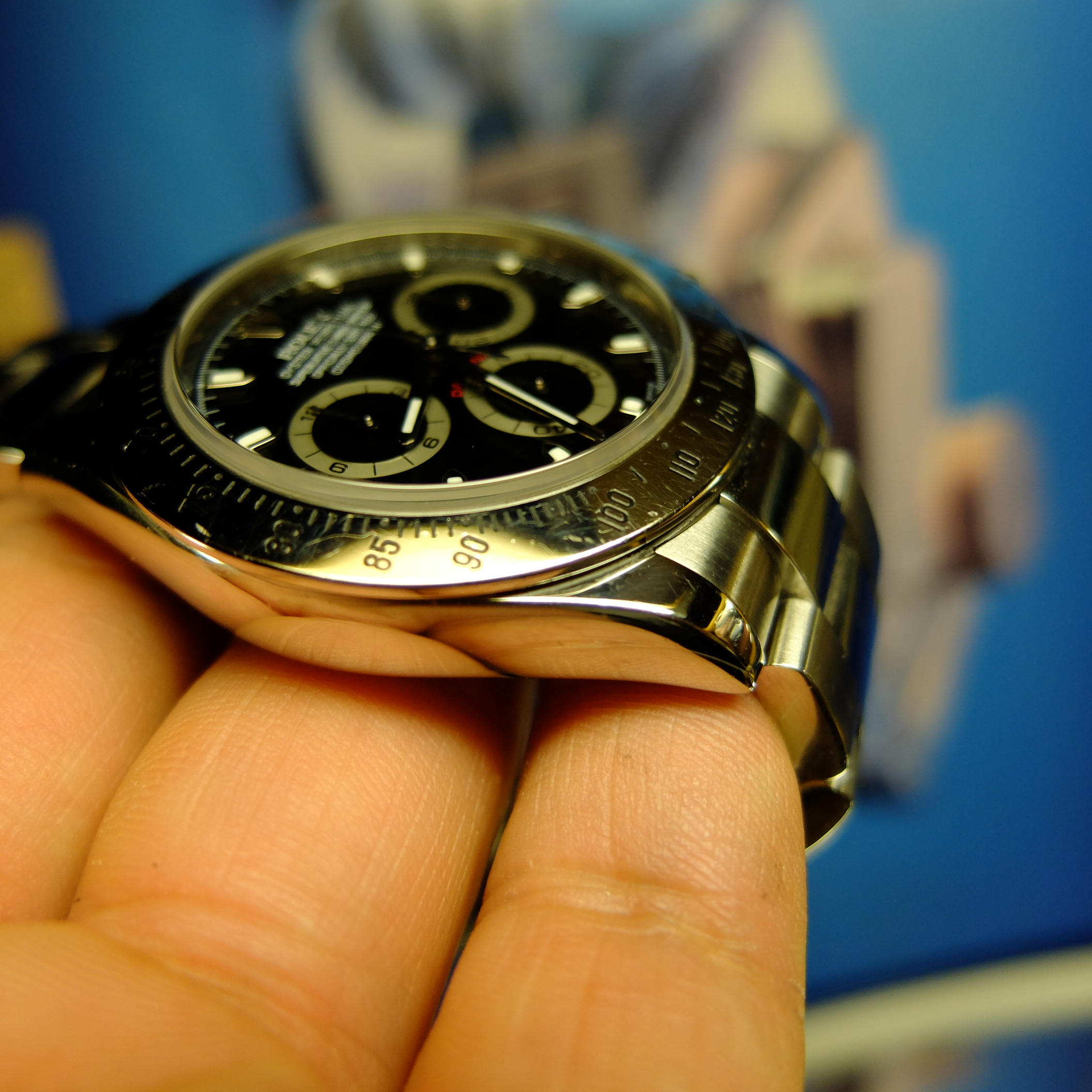 ¡@
¡@
¡@
¡@
AUTHENTIC ROLEX COVER. PLEASE NOTE THE CROWN LOGO AT 30 MINUTES POSITION
¡@
¡@
¡@
¡@
¡@
¡@
¡@
¡@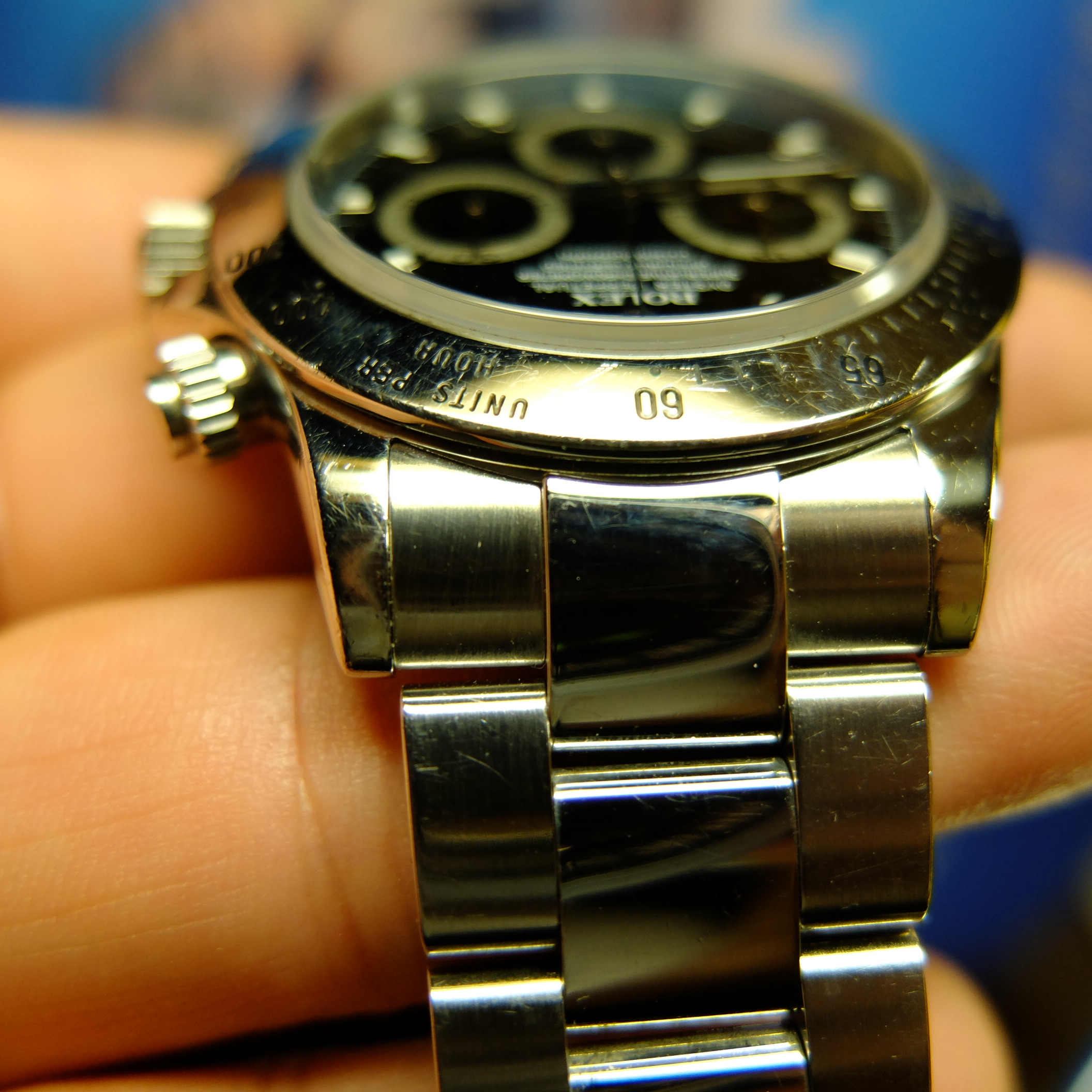 ¡@
¡@
¡@
THE WHITE DOT ON LEFT IS A MINOR DENT
¡@
¡@
¡@
¡@
¡@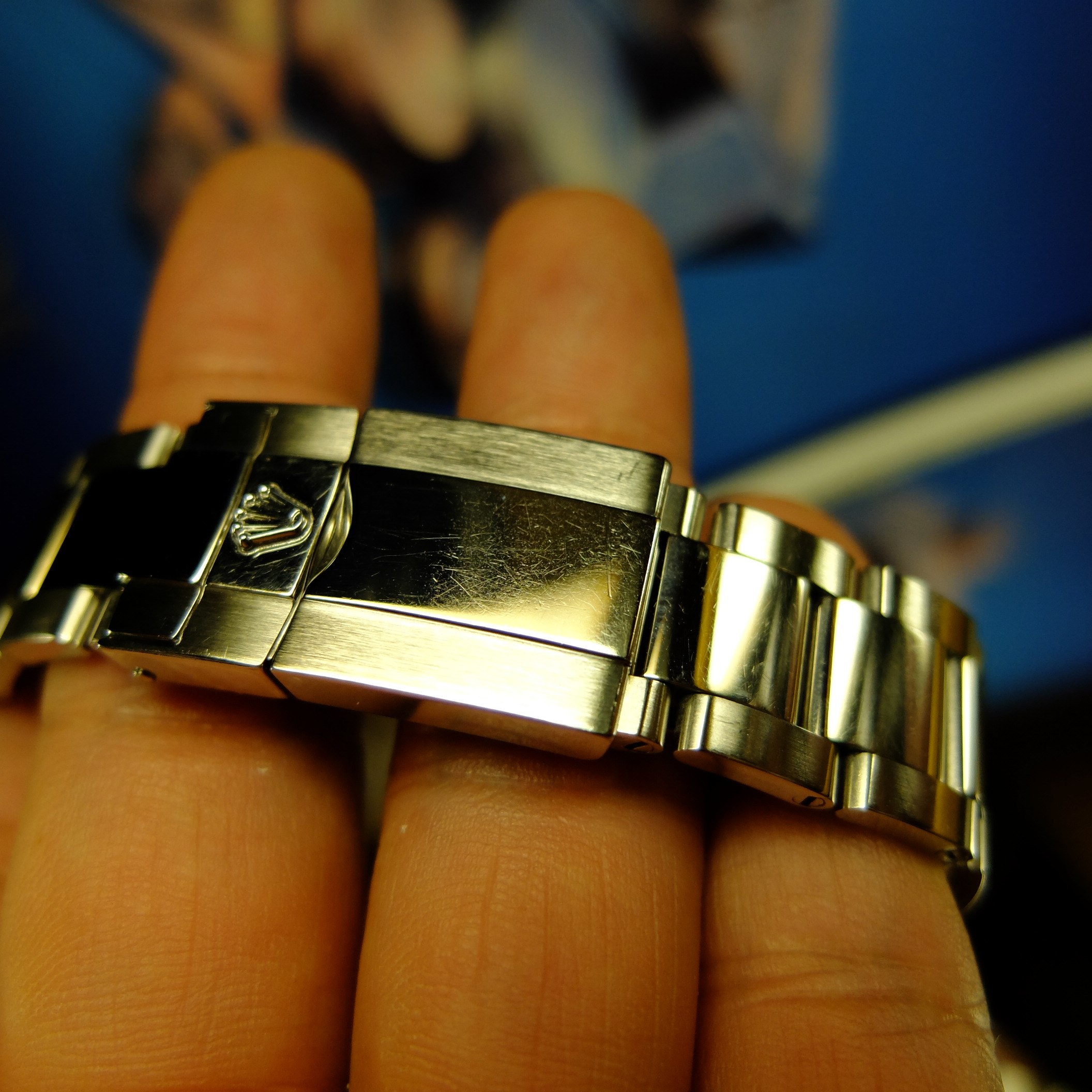 ¡@
¡@
¡@
¡@
¡@
¡@
¡@
¡@
¡@
ORIGINAL ROLEX 78490 BAND
¡@
I HAVE OTHER WATCHES ON MY PRIVATE SITE : PLEASE CLICK HERE
IF YOU ARE INTERESTED, PLEASE INFORM ME... :_)
To Join My watch Sales Newsletter, Please Click Here!!
Payment :
We accept Bank Wire , Western Union transfer.
Paypal is NOT accepted
Delivery:
Fixed USD100- (pay by buyer) by EMS SpeedPost WITH INSURANCE UPTO 90% MAX COMPENSATION.
No P.O. Box address accepted.
Once the item was pasted, We shall provide you with the tracking number. Then we will NOT be responsible for any liability.
Return Policy:
If for any reason(s) you don't satisfy, please return the original watch and packing within 7 days from your receiving the item. We shall arrange refund. Please be noted that there will be a re-stocking cost of 20% of the final bidding price. The returned item should be sent back in 100% of our delivering condition by FedEx (other forms of delivery not accepted).
The refund shall be made via paypal.com ONLY!
Your bid is a part of the contract and by placing a bid means you accept all the terms and condition listed above.
For questions, please feel free to contact us!
Join My Newsletter To be Kept Informed of New Watches In stock!!!